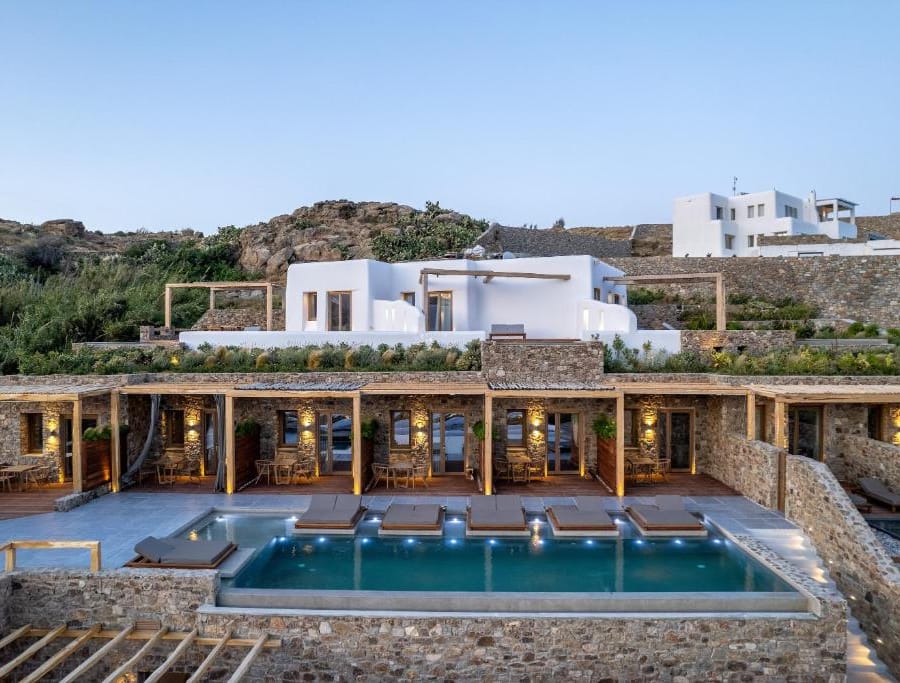 COME CLOSER
Experience an unforgettable hospitality experience
Our property is comprised of 25 luxury suites, each of them providing private pool or Jacuzzi.
All units are tastefully decorated in a chic Mykonian color palette combining its luxurious barefoot chic aesthetic, distinctive architecture, and respect for traditional elements.
Our hotel is pet friendly, so you can spend your holidays with your small furry friend.
Modernity and unparalleled style will provide the ultimate setting for your Santorini vacation, as our suites are true gems that offer you full amenities with the scenery of your dreams.